Web App Development
SSI is specialized in Web Development. The Web Development Process includes Web Design, Web Development Services, Client-Side as well as Server-side Scripting, Web Content Management and Network Security Configuration.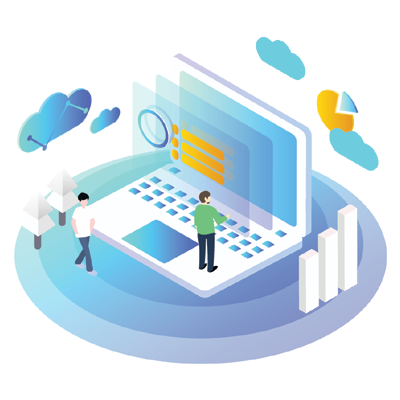 The organization's often challenges in building web-based applications in terms of usability, security, and interoperability. SSI follows a methodical process for the entire development life cycle that includes first understanding your requirements and objective thoroughly.
SSI stays ahead to bring you a website that fulfills with a responsive, user-friendly and attractive look. Our web experts have a keen knowledge of web technology and web experiences which has a high performing, digitally transformative and featured packed.
SSI uses the latest and proven web technology to provide expert web application development and web design services for our valuable clients. SSI offers a variety of website design and development services to building custom E-commerce, CMS and CRM. SSI offers custom web solutions for businesses, brands, and organizations that need cutting edge applications for streamlining business functionality and increasing profitability.
SSI is one of the most trusted website design and development company in Nagpur, India. Our dedicated team of experienced developers knows how to satisfy our valued clients with the best web development and website designing services.
SSI uses various technologies to develop web applications like Java, ASP.net, PHP. We believe in Secure coding standards. We always try to implement code that will be secured such as bugs free and logically strong, confidential, integrated for a platform and development language.