Business System Consultancy
Enterprise Resource Planning (ERP) supports the business run smoother and delivers the business objectives in a timely manner. It also helps the organization/s to protect and unifying the critical information, automating the simple as well as complex processes, optimize the day to day operations and helps to generate easy to understand the information through MIS.
Generally, consultancy services deal with the selection, implementation, training, and support of an ERP solution. A consultant should give you good advice, listen to your needs and tell you hard truths when necessary.
Bring the experience on the table
It's rare that a member of your organization has real experience of all the modules, since, ERP implementation is an event that most people see, only once or twice in a career. ERP consultant implements ERP's every day and they are well aware of what the best practices as well as new evolving practices of the industry. They are also well aware of which ERP can deliver it and which implementation methodology should be used.
Change Management
While implementing ERP, we can modify certain processes for optimization purposes. There is no doubt a lot of change to absorb in a relatively short time, here consultant can identify the gaps as well as its solutions in a timely manner. In addition, the consultant can act as a neutral mediator to resolve the inevitable differences of opinions.
Maintain the focus on Business Benefits
ERP projects are notoriously complex and high risk. Not surprisingly, the high-profile failures are the ones that get the most attention. A good consultant will keep the project on track by following a road-tested methodology, listening to and guiding the client, mitigating project risks, and handling the psychological aspects of change.
Project Management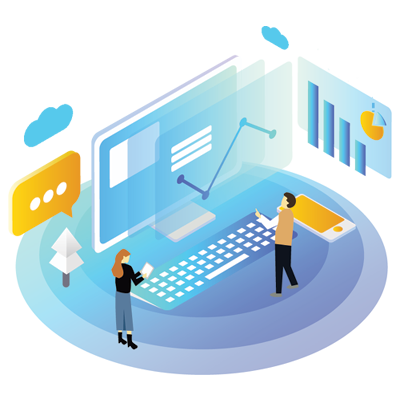 The ERP consultant can shoulder the project management burden so that the team can use their unique skills and knowledge in improving the processes.
·Plan an effective implementation
·Liaise with your vendor
·Post Implementation Support
Why Sagacity
It's for sure that no one knows how your business works better than you. Likewise, no one understands business management systems better than the people who develop and deploy them for a living. One of the most critical factors in ERP implementation is the partnership between the client and consultant team.
At SAGACITY, we have experts in the transition from old, usually disparate, business management systems to the new solution. They analyze and understand your business requirements, and in this context, evaluate potential ERP solutions. Choosing the most appropriate system, then deploying, customizing, testing and fine-tuning that system are all phases of the project which can be handled by ERP consultants.