Custom Software Solutions
Custom software development is the formation of particular software applications that achieve an exact demand or mission. The tailor-made custom software application is actually partially or entirely your own invention and shows your creative approach to solve old business problems. When the custom software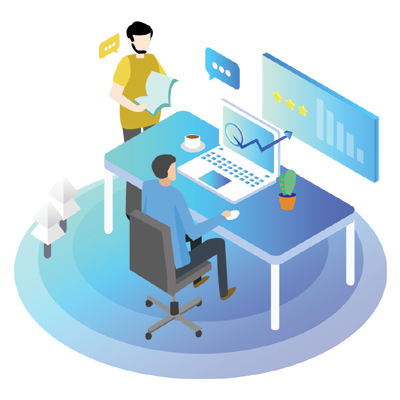 development company designs a special solution for your business, you can also participate in the process by suggesting the necessary options and features.
Custom software is easy to modify whenever there is such a need arises in the future. Custom software is designed especially for your custom needs and hackers don't have easy access to it to try the mischief. We care about the budget and timeline. Our software development team always looks for the best way to utilize the given resources.
We focus on building enterprise application software (EAS), business intelligence solutions, custom eLearning development, data visualization tools. We specialize in helping organizations make their website the hub of communications for business. We value our reputation for being associated with software customization that makes a real difference for business clients.
We Can Build for Your Business
Business Intelligence (BI) and advanced analytics tools
Business process automation
Document management systems
Mobile-compatible, backend integrated applications
Portals for self-service, helpdesk, and more
Custom software will generally produce the most efficient system as it is can provide support for the specific needs of the business, which might not be available in an off-the-shelf solution and will provide greater efficiency or better customer service.